A positive mindset is an attitude that focuses on the good in a bad situation. An emotional attitude that always sees the bright side of life, in any kind of situation.
According to Courtney Ackermen@Positivepsycology.com,
"Positive thinking actually means approaching life's challenges with a positive outlook.
It does not necessarily mean avoiding or ignoring the bad things; instead, it involves making the most of the potentially bad situations, trying to see the best in other people, and viewing yourself and your abilities in a positive light."-Kendra Cherry
Each day is filled with a lot of bad news.The ability to look beyond these bad news and still be optimistic is what is termed a positive mindset.
This blog is all about knowing your talents,identifying it and creating wealth with it by refining it.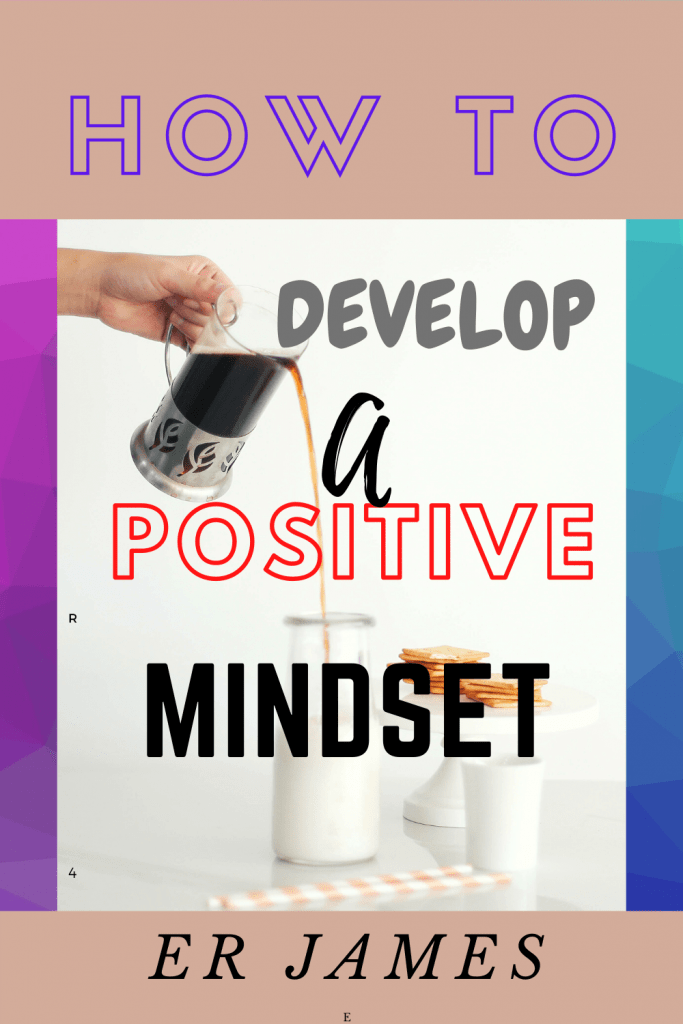 To be successful in this process, one must first develop a positive mindset.
A MAN IS AS HE THINKS: A popular saying that many do not stop to consider.What you can achieve ,starts with what you think you can achieve.
A positive mindset is very important to succeed as an entrepreneur
HOW CAN I DEVELOP A POSITIVE mindset?
Having a generally negative inclination towards life, makes your mind seek out and amplify negative things around you.According to greatperformersacademy.com,
"When you have spoken positively about your day, you end up appreciating the small things and finding a reason or two to propel yourself past the day".
For instance, never say, "I am broke .Rather say " I am overcoming a cash flow problem".Learn to believe and to expect good things to happen to you
If you ask the average person, "Do you want to be successful?Do you want to excel in life?The average answer will be YES!
But wanting to be successful is different from expecting to be successful.
Expectations are expressed by your attitude.Not by your speech.In other words, developing a positive mindset is not an event ,rather an attitude.
It is the willingness to do things today,that others wont do.In order to get the things tomorrow that people dont have.
Such examples of positive attitudes include:
Seeing failures as practice shots
Discipline,
faithfulness to purpose
Not giving room to distractions
Setting goals and keeping them.
Another good positive thinking technique is what is called autosuggestion.
This is one of the best ways to reprogram your subconscious mind.
If your mind is negative,filled with fear,doubt and worry,
You will live with negative energy all the time.
This does not allow you to see opportunities, even when they are right in front of you.
Autosuggestion is to verbally say positive things about yourself and your situations.
Continually repeating this daily can change your negative mindset to positive .
HOW TO CHANGE FROM A NEGATIVE TO A POSITIVE MINDSET.
Changing from a negative mindset to a positive mindset is easy.It takes 21 to 30 days to change the way you think.
Start saying it to yourself every morning and night.
"I am happy, rich, and successful.All thoughts that cause worry and anxiety will not be allowed.Worry is a useless habit.I choose to be calm,kind,and peaceful."
Repeat that many times before going to bed and when you wake up in the morning.
Your old thoughts will come and bombard you.But don't worry; slowly,slowly your old thoughts will give way to the new.
If you want to be successful, you should think and speak of success all the time.
HOW DO I MAINTAIN A POSITIVE MIND SET ?
It is one thing to develop a positive mindset.It is, however, most important to know how to maintain it.
One of the best ways I do this is to read positive thinking articles.
THINK AND GROW RICH BY NAPOLEON HILL
Authentic Happiness: Using the New Positive Psychology to Realize Your Potential for Lasting Fulfillment by Martin E. P. Seligman
Attitude: Your Most Priceless Possession by Elwood N. Chapman
Mindset: The New Psychology of Success by Carol S. Dweck
If, for any reason, you don't like reading,you could register for the Amazon Audible free trial.

Books can be fantastic motivators, but you probably agree that a speech or inspiring video can be even more effective.
Check out these talks and YouTube videos on positive thinking when you need a boost.
WHY IT IS IMPORTANT TO HAVE A POSITIVE MINDSET
Having a positive mind gives you power over your circumstances.When I started my online bushiness,it took a positive mindset to continue.Without that,you will give up when a lot of efforts does not bring immediate rewards.
A positive mindset is the first step to developing an Entrepreneurial mindset.An Entrepreneural mindset is needed for success in any business
IN CONCLUSION
Your mind is your power house.The secret of success begins with a positive mindset.
Are there other ways you can develop a positive mindset?please feel free to drop your comments.