Starting an online business requires learning some online skills.
Identifying your talent is usually the first step.Refining your talents by learning online skills related to this talents is normally the next step.
The online skills I will be talking about in this blog post however is what I call secondary skills.
These online skills are needed if you want to start an online business.
WHY SHOULD YOU LEARN ONLINE SKILLS
Before I get into the basic online skills you need to learn ,It is good to know why you should learn them in the first place.
the number one reason to learn online skills is that you can run your business on very low budget.
The only thing you need to spend is time and patience.
Running an online buisiness needs a lot of skills.
onless you want to pay others to run it for you.
Acording to skillsyouneed.com,
"Even if you do decide to pay people to handle these aspects of your site, keep in mind that knowing a bit about them is going to make you much easier to work with, and better able to evaluate whether any specialists you hire are being honest with you."
Read more at: https://www.skillsyouneed.com/rhubarb/start-a-website.html
BASIC WEB UNDERSTANDING ONLINE SKILLS.
This is where I first started.As a new online entrepreneur ,this is where to start.Get to know what : WWW. stands for.
Have an understanding of what web hosting is.Read reviews about web hosting companies.What makes one better than the other.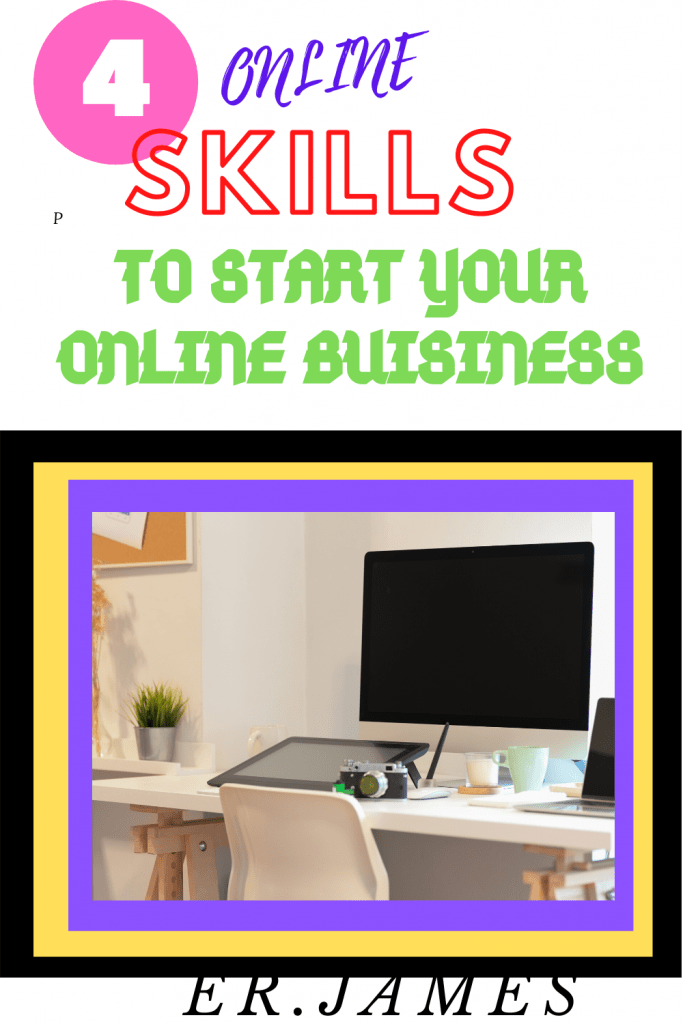 Which of the hosting companies will be suitable for your kind of business.For instance,you need a very fast hosting for an eCommerce site.
Get to understand website terminologies like ,word press,plugins,website builders,name servers,themes, keywords,etc.
Know the difference between a web content management system and a web hosting company.
If you dont take time to learn these basic online terminologies,everything will look very confusing for you.
LEARN BASIC GRAPHICS
There are some websites you open,and you just get so captivated by the beautiful pictures and graphics they exhibit.
Being on such sites give you a real wonderful reading experience. Check out some beautiful websites here .
Learning how to do graphics is a must .This will keep the attention span of your website visitors .This is a plus in terms of SEO.
Because it will reduce what is termed -BOUNCE RATE.
The simplest graphic tool I have been using is canva. com.
Canva is a graphic design platform that allows users to create social media graphics, presentations, posters and other visual content.
Users can choose from many professional designed templates, and edit the designs and upload their own photos through a drag and drop interface.
I have been using Canva for over three years completely free.And its been perfect.
On the other hand,with just the free version,you can do a lot.Canva has both free and paid version.
Inorder to illustrate the use friendliness of canva,here is a short you tube video I put together at my side bar
The video is quite easy to follow and understand.
In order to fully understand,it is better you register for a free account and do as you watch.
KEYWORD RESEARCH TOOLS
Keyword research tools are tools that generate related keywords for any topic.
learning how to use keyword tools is very essential for writing SEO optimized content for your website.
This is what guides you on the right words to use ,in your blog content,that will attract the right visitors to your business.
keyword research tools are very important for SEO(search engine optimization).
When it is well used, it can cause your online business to be highly ranked by google
Backlingo.com,gives a list of 15 best keyword research tools for SEO in 2020.
WEB ANALYTIC TOOLS
According to wikipedia,"Web analytics is the measurement, collection, analysis and reporting of web data for purposes of understanding and optimizing web usage.
However, Web analytics is not just a process for measuring web traffic but can be used as a tool for business and market research, and to assess and improve the effectiveness of a website.
Web analytics applications can also help companies measure the results of traditional print or broadcast advertising campaigns.
It helps one to estimate how traffic to a website changes after the launch of a new advertising campaign.
Web analytics provides information about the number of visitors to a website and the number of page views. It helps gauge traffic and popularity trends which is useful for market research."
Using web analytics tools helps you know first hand if your efforts is yielding results.
Captelle.com gives a comprehensive list of best web analytic tools to choose from.
I personally use google analytics to track how my website is doing.This helps me to know where to improve in my online business.
There are a lot of advantages to learning how to use google Analytics .
There are a lot of free and paid courses on line to learn this
Here are 2 links to a free google analytics course that really helped me.
THIS POST CONTAINS AFFILIATE LINKS WHICH IF CLICKED CAN EARN ME A COMMISSION AT NO COST TO YO
IN CONCLUSION
Learning online skills is very essential to run a successful online business
There are a lot of skills to learn online.But if you could just learn the few I have listed above,then you are on your way to running a successful online business.
If you know of any other tools to learn to improve your online business,please drop a comment below.